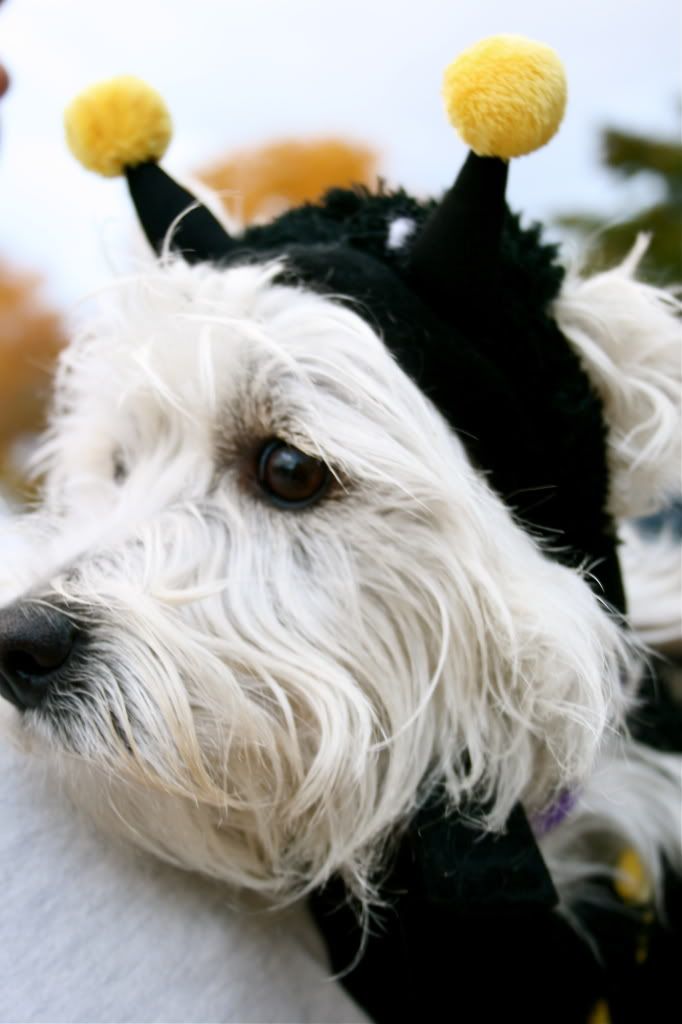 Chloe, even cuter as a bee.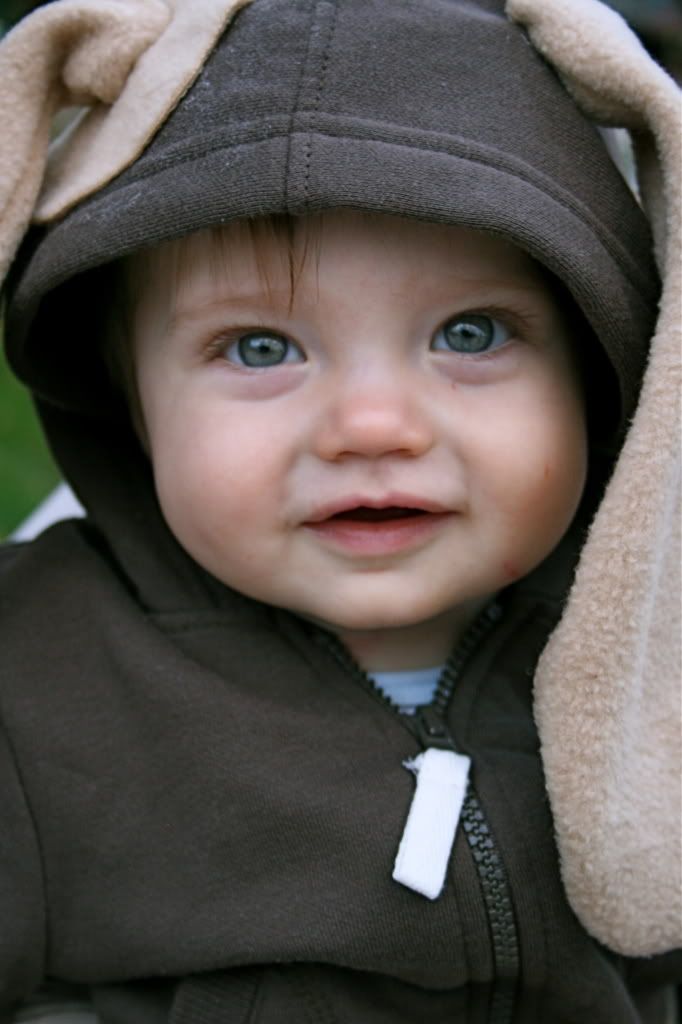 Annie made this adorable puppy costume for pace, but his face
is SO darling, I zoomed in on it instead.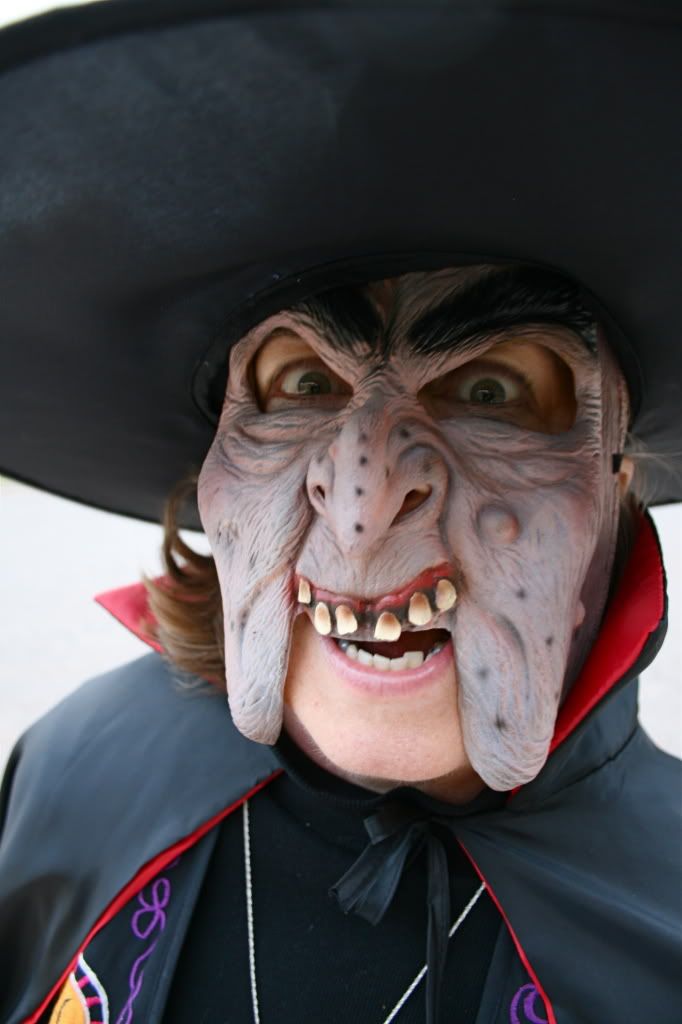 Melodee, who gave all of us a good scare in her trusty dusty mask
she has owned for over a decade.
Halloween was great, up until my mom decided to really give me a
scare by fainting while she was telling me how to re-heat my dinner.
Turns out my dear mother got severely dehydrated and a little over
worked. So even though the weather has cooled off, let us not neglect
hydration.
Why no pictures of the Reece's you ask? We sort of bahumbugged it
this year, I had a toothache and Luke had football . . . so maybe next
year.