I love the 4th, mostly because it's a holiday where you get to sit around and eat. It's what the founding fathers would have wanted right? I felt very patriotic myself.
This year was a bit different. My dear Grandma is not doing very well, and it was the first year she didn't get to come to the parade and the first year she didn't watch the fireworks. The upside was lots of my extended family and all of her children were able to be here, and we had a great time together doing what we do best . . . eating.
I am actually a little bummed at how few pics I have, but I spent most of my time in the kitchen cooking. That was so much fun I love cooking for tons of people, especially people I love. So here are the few from a great weekend!
Love this pic, me & my mom 4th of July 1983.
Of course, I am eating.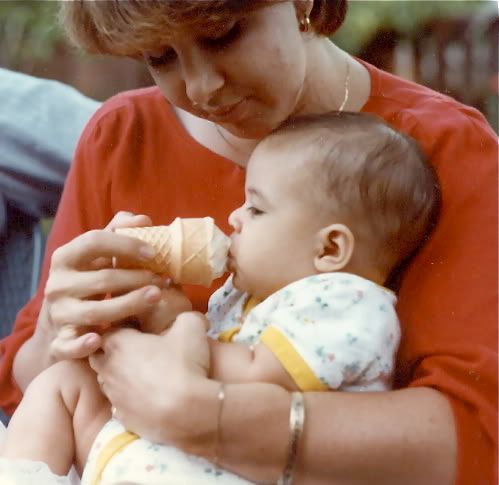 The parade was great. We have a prime spot on a shaded portion of Center street thanks to Miss Bonnie Jean Hayes Callis! The best part of the parade is watching the little kiddies. Pace had the best time with this little water mister.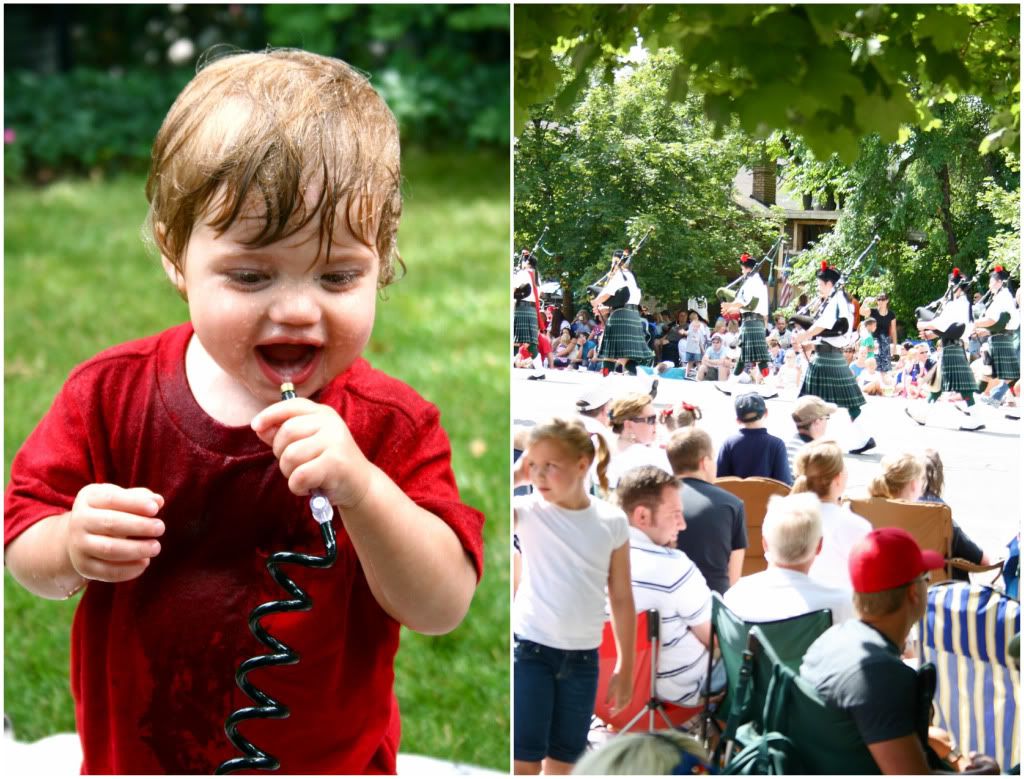 My Grandma and her strapping grandsons.

We did have a small tragedy. This adorable little chick somehow wandered into the backyard and we assumed that it belonged to our neighbors who have hens. So, my cousins kindly deposited the little chick into the coop where it was promptly pecked to death by the hens. R.I.P. little guy.
(I still stand that everyone should be equally as sad for the pig that we slowed cooked and then hungrily devoured without a second thought. But, being the family vegetarian pretty sure I am the only one to see it that way. Oh well.)
The family picture.
The downtown Provo fair, and a one pic of Stadium of Fire